CWRC's Cap City Team is up to 16 this year! We are so proud of this year's team and cannot wait to see you all tear up the course.
Please plan to meet at "Training Group Village" at 7:00 AM for a team photo. (Roughly the center of the Columbus Commons – see the map below)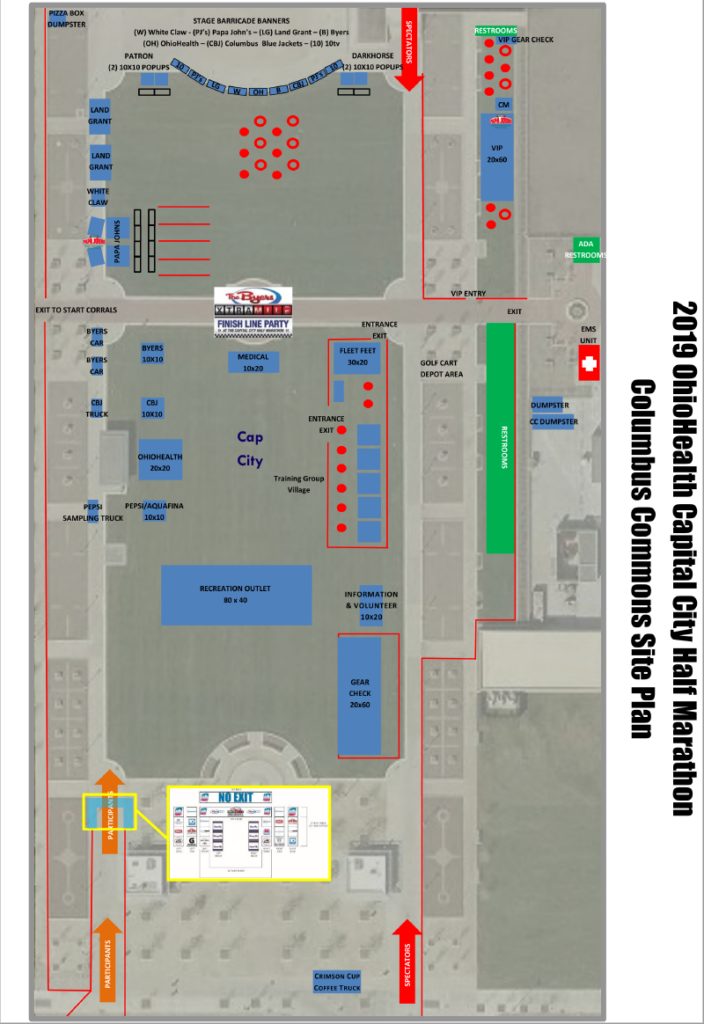 We should have a covered tent and table, and Carl V. will be holding down the fort for the duration. Feel free to use this area for your private gear check.
Don't forget to bring your medals and stories to the special Taco Tuesday on April 30th. https://www.facebook.com/events/2277979395798133/